Using categories organize your contents
Back to Dashboard

As you add contents to your Newsy site, you might want to think about organizing them better to give a structure and at the same time allowing your users to find things faster. You can create your own
categories
and
sub-categories
in Newsy to achieve this.
To manage your categories, go to the
Categories
section within your Newsy admin panel. Here, you will be able to add, update and delete categories.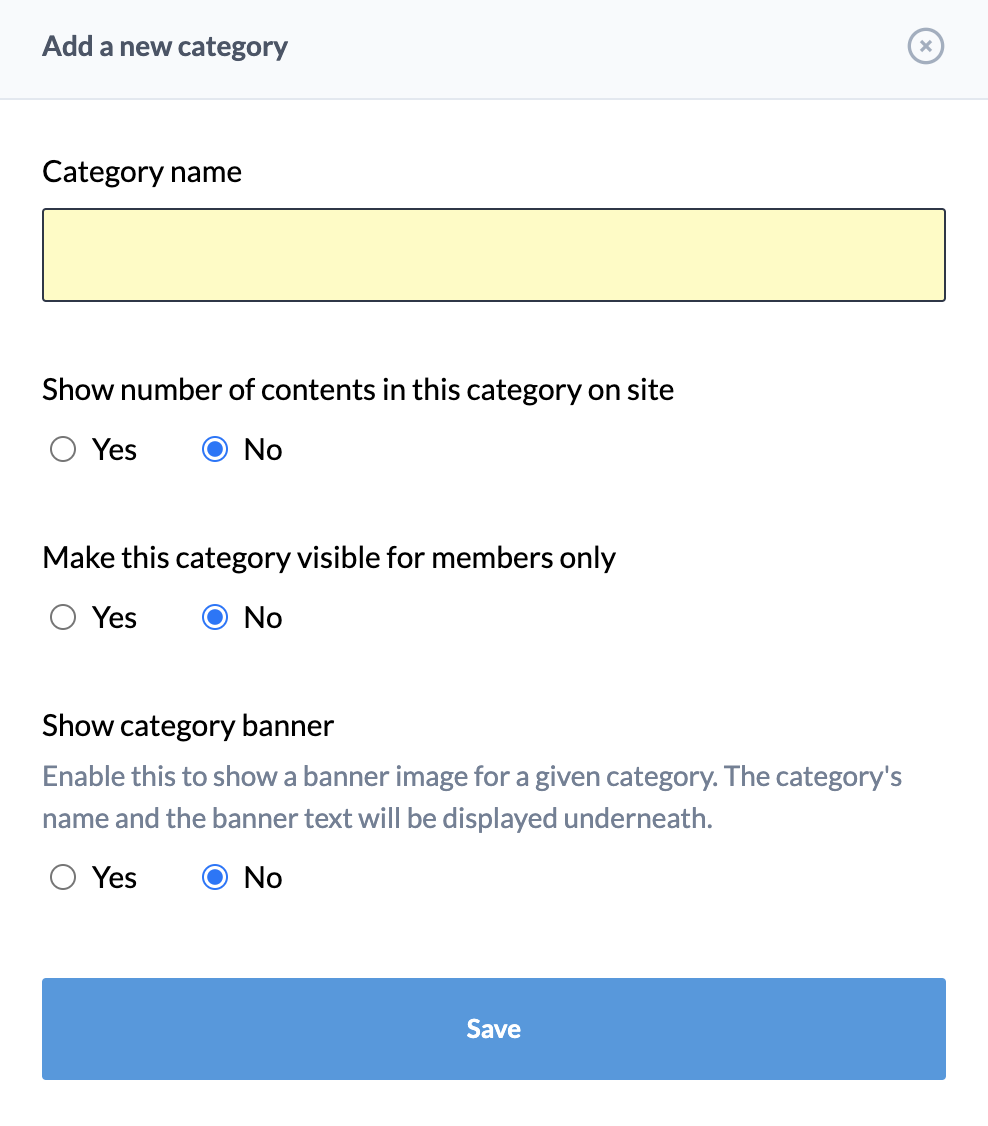 When you add categories (as shown in the image above), you have several options. First, you can choose to show the number of contents next to each category on your site. Usually the categories will be displayed as navigation items and for each category, a number of contents available will be displayed.
You can also make the category
Members Only
, meaning that only registered users will be able to see the contents belonging to this category.
Next you can also set
Category Banner
. This option allows you to choose an image that will be displayed when this category is selected.
You can also add
Sub-categories
to further organize your contents. This can be done by clicking on
+ Sub-category
button. The options to add a sub-category are identical to adding a category. When you add a sub-category, they won't appear in the main category table. You will need to click on the sub-category link, which will show a pop-up of sub-categories.
There are several places throughout Newsy where categories are used. First, when you source contents from either
RSS feeds
or
keywords
, you can assign their contents to a specific category.
Newsy also provides RSS feeds and your visitors can access your RSS feeds based on specific category.
Lastly, by default, sub-categories are hidden when your site loads. However, you can choose to show them automatically when the site loads, which is available in
Content Settings
page.

Got questions?
Get in touch with us